Vitablossom Hemp Beauty Gift Set-12PCS W/Eye Cream, Facial Cleanser, Toner, Moisturizing Cream, Facial Soap, Lip Balm, Hand Cream, Shampoo, Conditioner
[Available in EU] [Not Available in USA]
Vitablossom Hemp Beauty Gift Set-12PCS W/Eye Cream, Facial Cleanser, Toner, Moisturizing Cream, Facial Soap, Lip Balm, Hand Cream, Shampoo, Conditioner, Christmas Gifts for Women, Gift for Her
Natural & Effective: Our Vitablossom Gift Set is made from the natural ingredients. Infused with rich hemp seed extract that helps to nourish the skin and lock in moisture and Anti Aging, calming sensitive skin, improving skin health, will leave it feeling soft and supple.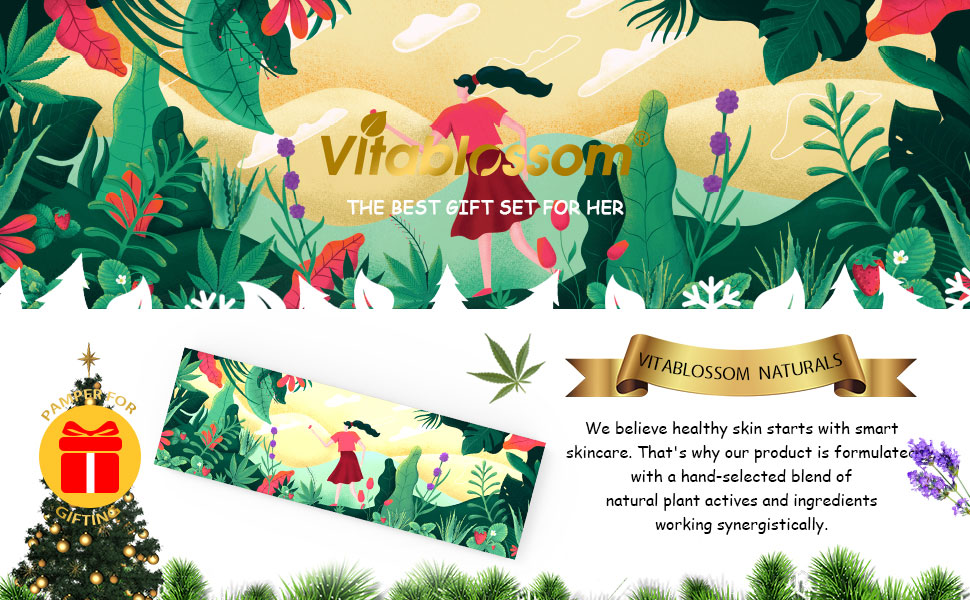 Vitablossom Hemp Beauty Gift Set contains 12 Christmas gifts for women: Hemp Eye Cream, Hemp Facial Cleanser, Hemp Toner, Moisturizing Cream, Hemp Facial Soap*2, Hemp Body Scrub Soap*2, Lip Balm, Hand Cream, Shampoo, Conditioner. Our Gift Set will complete the beauty ritual experience.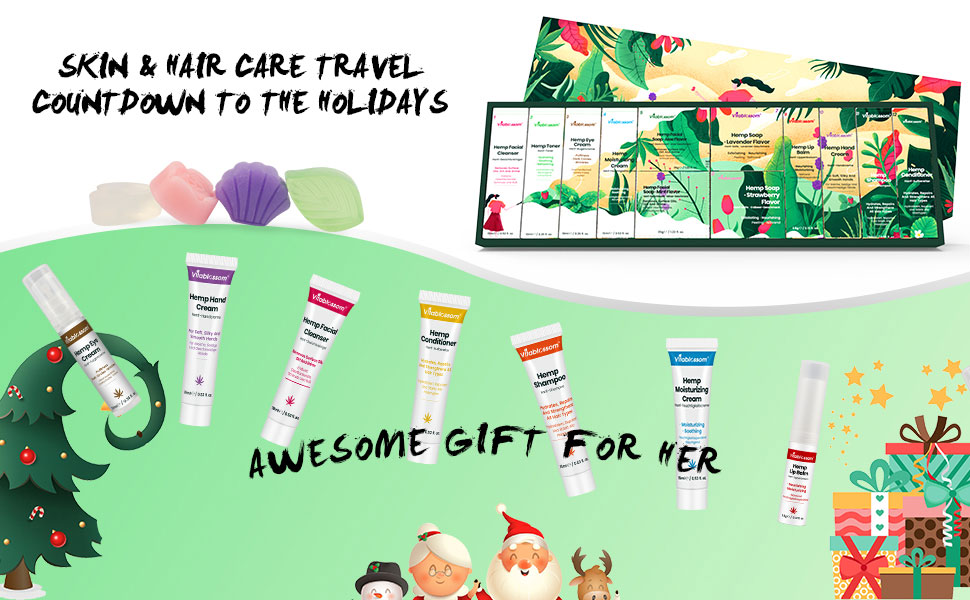 Skin and hair gets the care: Deserves in one compact gift set for her that will make your face and skin reducing wrinkles, removing dark circlesitlook, look healthier, younger. Whilst also giving softer and smoother skin. Hydrates, Repairs and Strengthens All hair types, making it looking healthier, stronger and more beautiful.

Carefully designed packaging: Countdown To Christmas with Bomb hemp beauty gift set. It's jam-packed with unexpected. The perfect way to recover from all the festivities! When it comes to gift sets, Vitablossom take packaging seriously, plastic free packaging, reusable box, 100 Percent recyclable packaging.
A Pamper Gift Set for Her: Our exquisite packaging and premium products are perfect as a gift for yourself or a loved one or easy to wrap for any occasion. Great for Mother's Day, Valentine's Day, Birthday, Anniversary or Christmas, or for no reason at all!!