Vitablossom Maximum Absorption Liposomal Vitamin C 2000mg
[Available in EU] [Not Available in USA]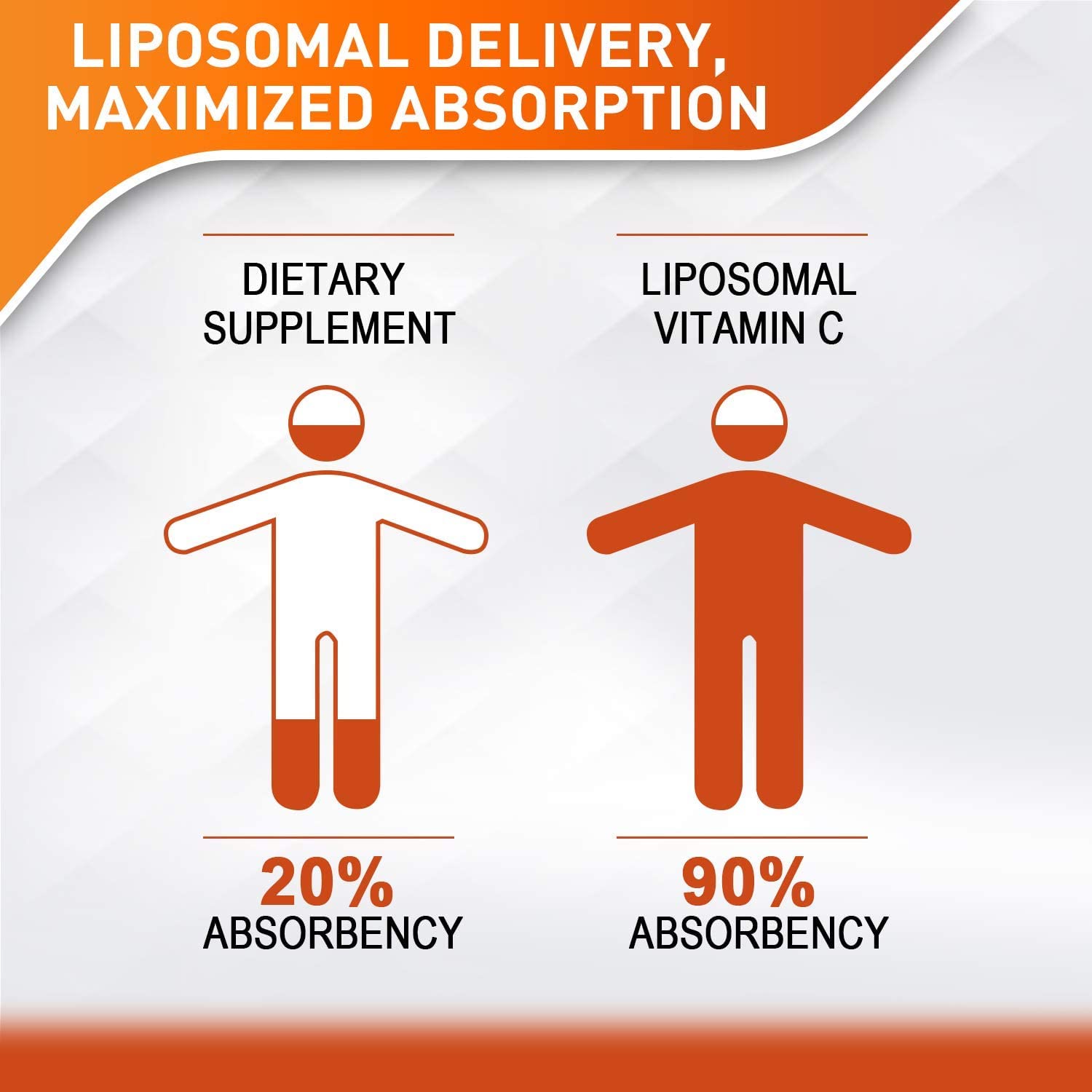 Vitablossom Maximum Absorption Liposomal Vitamin C, Greatly Supports Immune System & Collagen Health, Non GMO - Vegan Friendly, 2000mg 60ml
Highest Bioavailable Vitamin C: Our enhanced formula contains 2000mg of Liposomal Vitamin C per serving. With 60ML in each bottle for a month supply, Vitablosm Liposomal Vitamin C provides the strongest immune support. The powerful combination of sunflower phospholipids (building blocks of cell membranes) and Vitamin C helps the body more effectively absorb the vitamin C in our complex.
All in One Immune System Booster: Our Liposomal Vitamin C contains powerful antioxidant properties & helps protect against free radical damage. It shows great performace on helping boost the immune system for overall well-being and supports on fighting off bacteria, viruses, infections, colds, the flu. Many of our customer also found out that it helped nourish and protect Skin & Hair. Take it daily, you will reach the best physical and mental condition.

Designed for All People: We formulated the perfect daily dosage of each natural & precious ingredient to maximize effectiveness. Its powerful and safe dosage is friendly to both man & woman. It is proven to be effective for cardiovascular & heart health and muscle soreness. Energy levels and mood will be naturally improved. In the meantime, our proprietary formulation can promotes collagen production and fights against aging signs.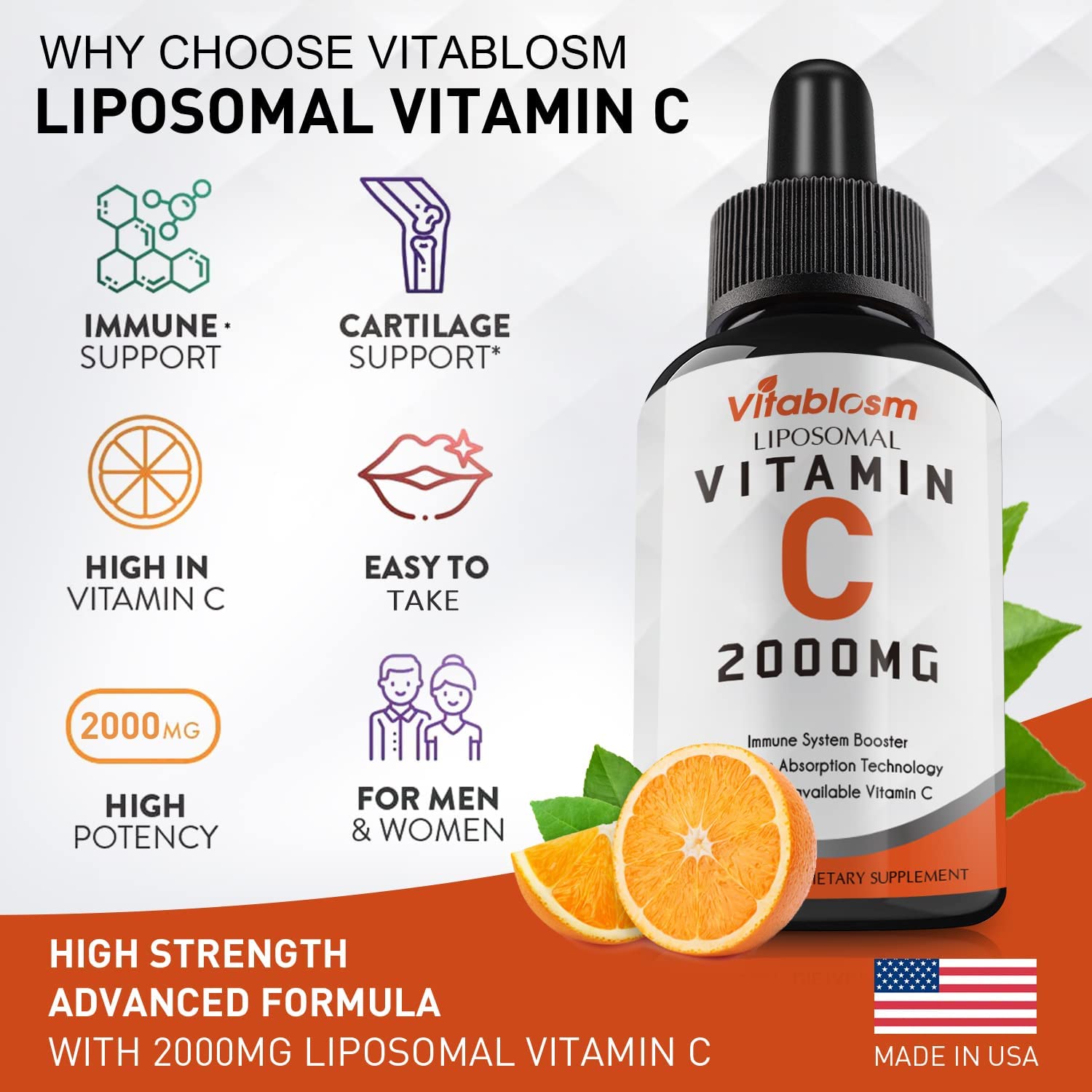 Easy Daily Routine: Liposomal Vitamin C, the immune system guardian, is a simple addition to your health routine. Don't forget to gently shake before use and then take 2ml per day. You can take it directly or mix it with any drinks or food as you like. Its lovely taste will bring you a happy day and help you become stronger & better!

Trusted Quality, 100% Safe: Our Liposomal Vitamin C is totally trustworthy! It is also 100% suitable for vegetarians and vegans, without traces of animal products. Our raw ingredients are carefully sourced and cultivated. No GMO or Preservatives.
Product Specification
Vitamin C Content
2000mg
Capacity
60ml