Vitablossom Liposomal Vitamin B12 Sublingual Liquid Drops 3000µg/60ml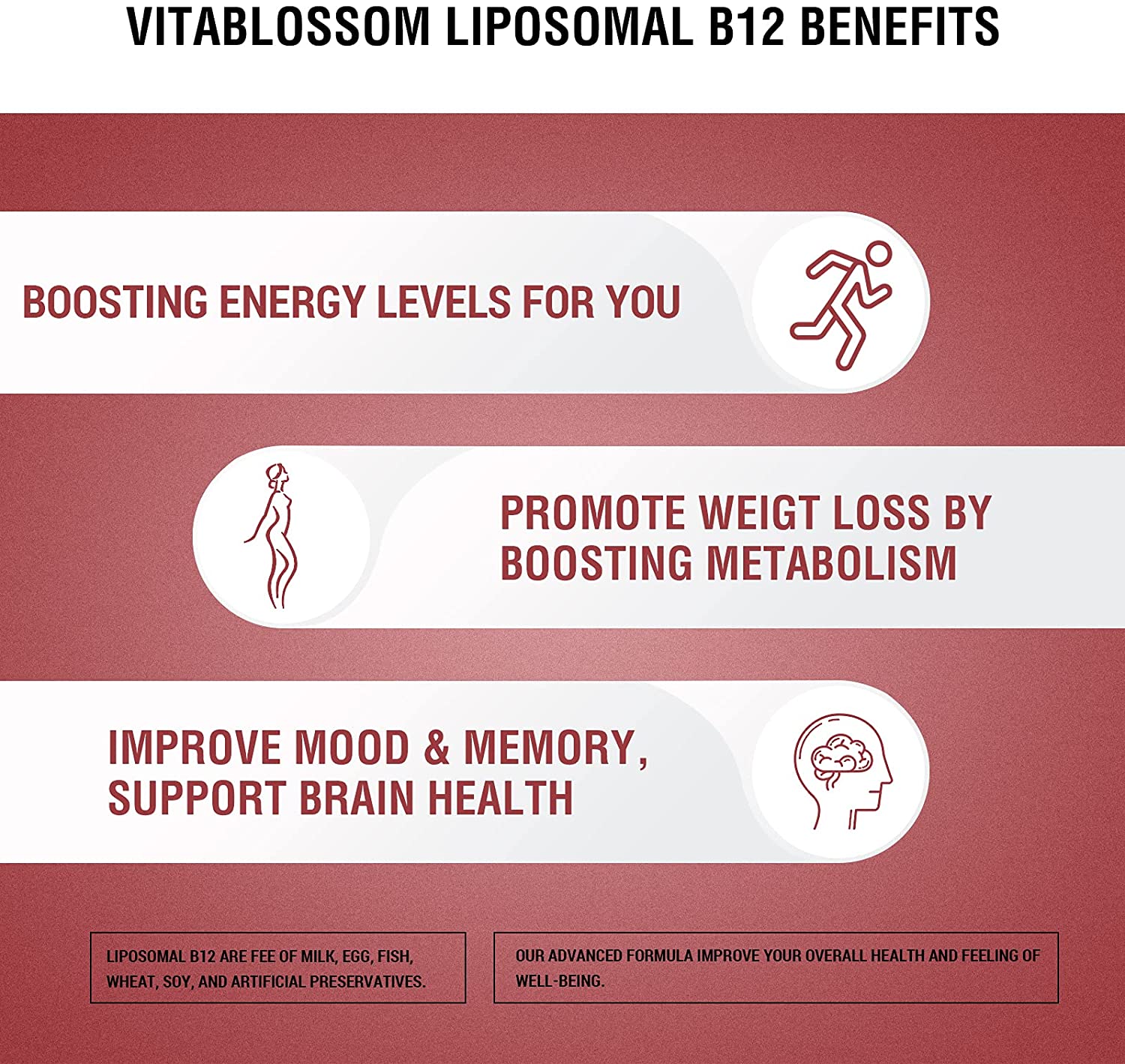 [Available in EU] [Not Available in USA]

Vitablossom Liposomal Vitamin B12 Sublingual Liquid Drops-1500µg Methylcobalamin, 900µg Adenosylcobalamin, 600µg Hydroxocobalamin Per Serving- MAX Absorption & Energy Booster , Vegan Friendly | 60ml Vitamin Supplement
【High Potency 3 In 1 Bioavailable Forms】Our B12 blend of Methylcobalamin & Adenosylcobalamin & Hydroxocobalamin is the most pure, active, bioavailable coenzyme combination available. These bioactive forms of B12 that's more readily absorbed by the body, helps support your nerve cell health and cognitive function. By taking Vitablossom Liposomal Vitamin B12 to achieve your fitness goals, perform better at work, and improve your overall health and feeling of well-being.
【Fast Acting Liposomal Vitamin B12】 Liposomal Vitamin B12 Liquid is an easy-to-take liquid formula that is taken by the mouth. The Vegan B12 sublingual fluid can be quickly absorbed by the blood vessels in the oral cavity for a soothing effect, and is readily available absorbed to cells throughout the body. The liquid form of B12 makes it highly absorbable and super potent, thus helps contributing to energy production and maintaining a healthy immune system.
【Body And Mind Booster】B12 is proven to play an important role in heart health and normal brain function. Vitablossom Liposomal B12 helps convert food into cellular energy. At the same time, B12 also activates the metabolic process, allowing you to squeeze every drop of energy from the food you eat. With our B12, you can also get more energy. When your body feels more energetic, this is also a natural way for B-12 to help you improve and soothe your emotions.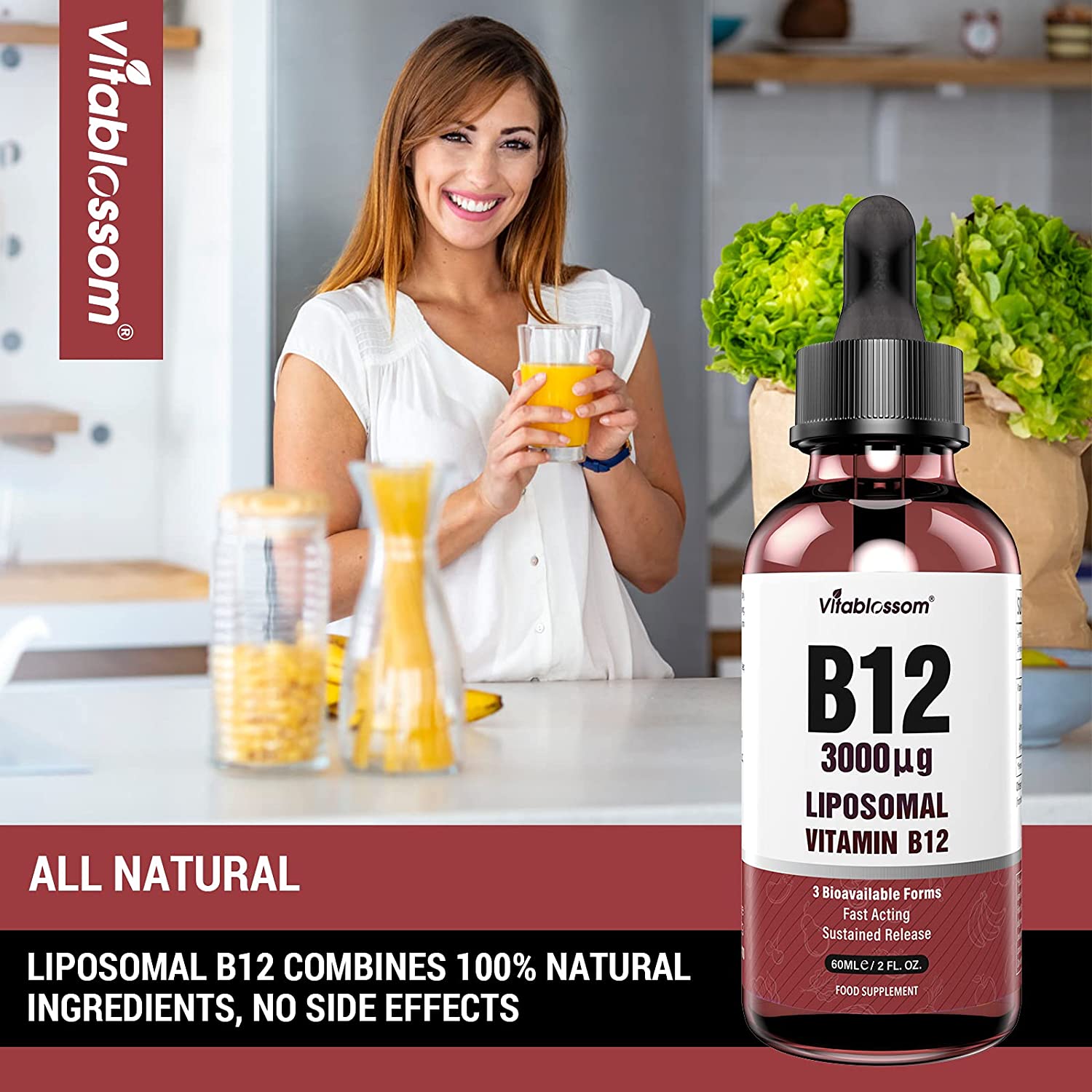 【A Brand You Can Trust】At Vitablossom, we have formulated high-quality all-natural supplements in consideration of our own family. We have been committed to providing consumers with the safest food supplements. We are convinced that our dietary supplements with high quality and natural ingredients will be your most beneficial choice. We focus on product details design and quality. You'll find the food supplemts only for you here!from us.
【DIRECTIONS & CAUTIONS】Take 1 ml (about 20 drops) per day or as directed by your physician. Gently shake before using. Keep it in a dry and cool place. This product is not intended for pregnant or lactating mothers.Individuals taking medications should consult with a health practitioner prior to use . Keep out of reach of children. Do not use if box seal is damaged or missing.
Product Specification
B12 Content
3000µg
Capacity
60ml